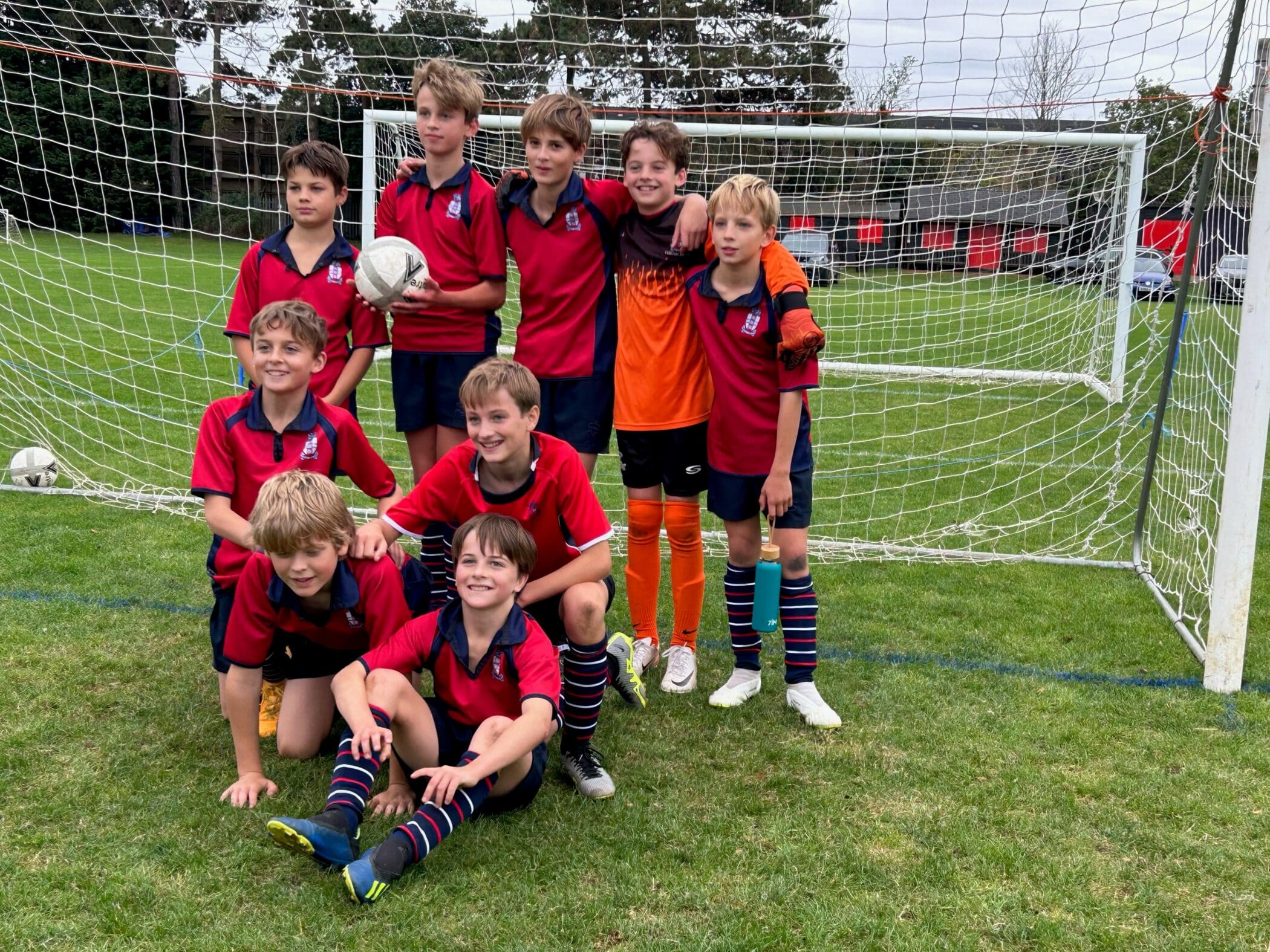 On Saturday 9 members of the First XI gave up their exeats to compete in the IAPS Regional Qualifiers at Summer Fields.
The team were drawn in a difficult group and played a strong Summer Fields team in their first match, a side which had already beaten them this year. They rose to the challenge and took their chance, coming out 1-0 winners with a great team goal. Their momentum continued as they won their next two group games, playing excellent front-footed football, relentlessly pressing the opposition to create scoring opportunities. An outstanding performance from New College School's goalkeeper led to a 1-0 loss, meaning the boys had to get a result in their last game against Cranford House to knock out hosts Summer Fields and qualify for the Semi-Finals.
Despite conceding an early goal, the boys' team spirit and determination shone, and they stuck to their principles, creating a number of chances before eventually equalising with the last kick of the game. This secured them a place in the Semi-Finals against tournament favourites Repton.
The semi-final was a tight affair, which could have gone either way. Repton scored an excellent team goal, but the team once again fought back to create chances. They could not get the equaliser, but the performance against a very strong team was outstanding, and every player earned a well-deserved PA for their efforts. We look forward to seeing the boys take this momentum into their next set of fixtures.