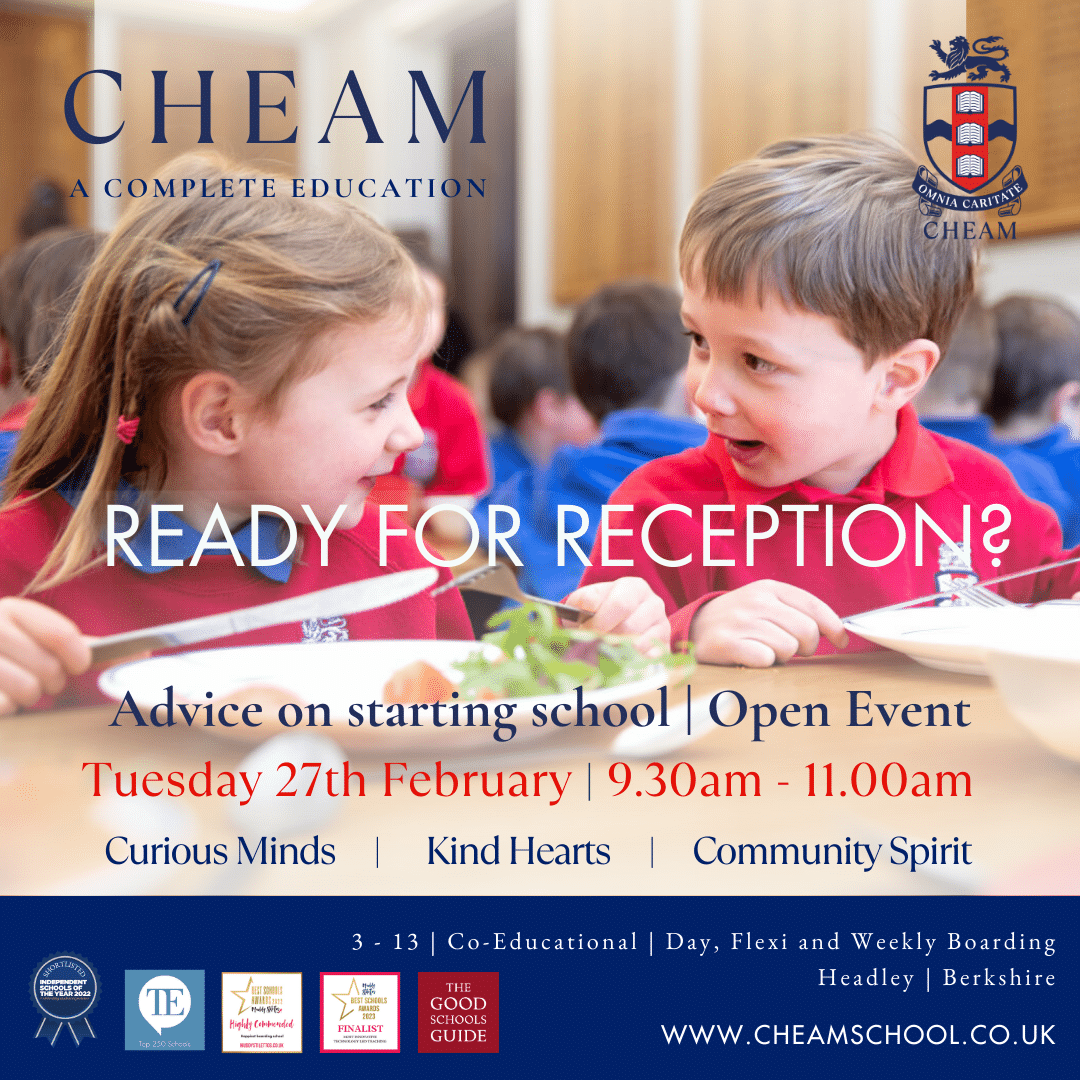 Ready for Reception?
Please join us and hear from our experienced team at Cheam about how you can ease the transition from Nursery or home into Reception.
PROGRAMME OF SPEAKERS
Jenifer Hillman, Head of Pre-Prep | Top tips for nurturing independence and supporting separation.
Louisa Griffiths, Head of Early Years | Simple skills that your child can learn to help with starting school.
Lynsey Bagshaw, Head of Nursery | What Parents can do to prepare their child for Reception.
Guest Speaker, Nutrition Expert, Lucinda Miller | Food as fuel in the early years; enhancing learning, mood & immunity.
Please register for the event below, there is no charge to attend.