Cheam is designed to be a safe space for children to grow with care and kindness towards each other. We have specifically built a safe digital environment for them in which to do this. The skills that we give children in this safe space will allow them to thrive when the protective barriers are removed beyond school.
The focus for Cheam is to grasp digital opportunities whilst at the same time equipping children to cope with the challenges encountered online. This presents a chance for pupils to learn how to use cutting edge tools safely and effectively to further their education and to express themselves digitally in their work. Taking ownership of technology in their learning, and in their immediate and wider community, brings opportunities to improve self-confidence, development leadership and for collaborative, creative teamwork.
Pupils also need to recognise the role that technology has to play in society and how they can use technology to make a positive contribution. In DT lessons pupils have the chance to plan, design and create products using a range of state-of-the-art technologies. Recent projects have been aimed at improving life for others:  Year 7 DT scholars designed a wooden board game for elderly people with memory loss and dementia symptoms – a powerful way that technology and design can lead to real life problem solving.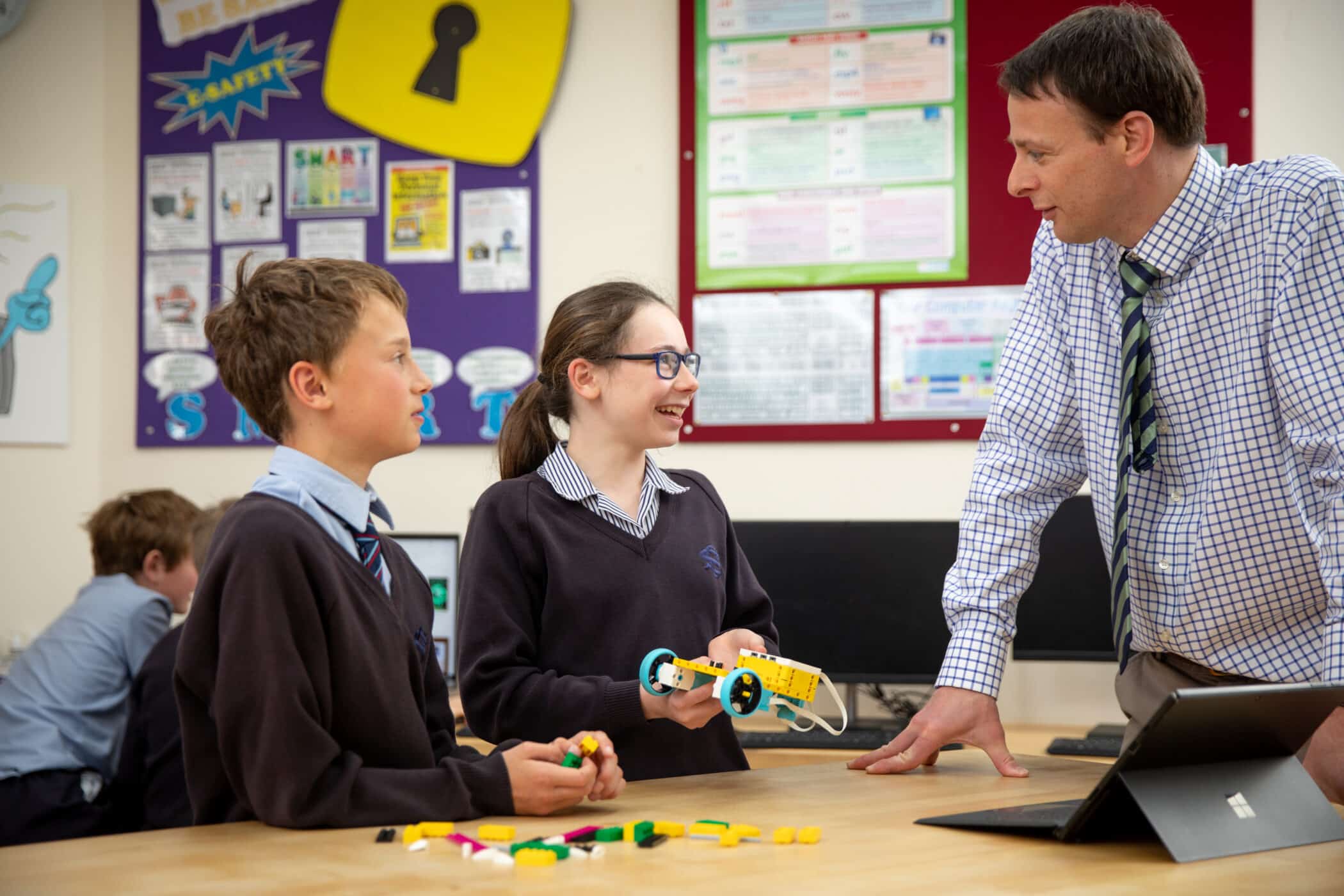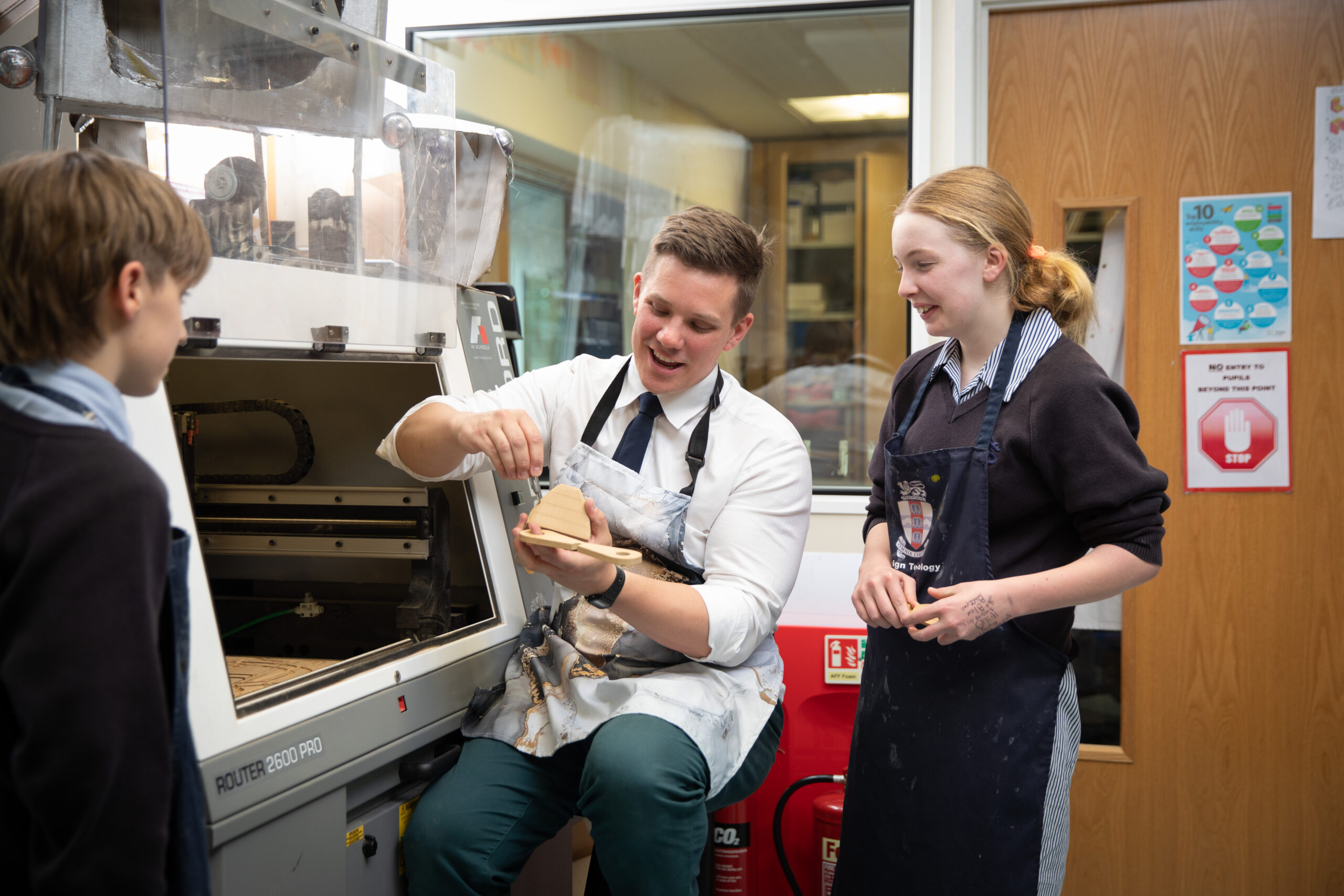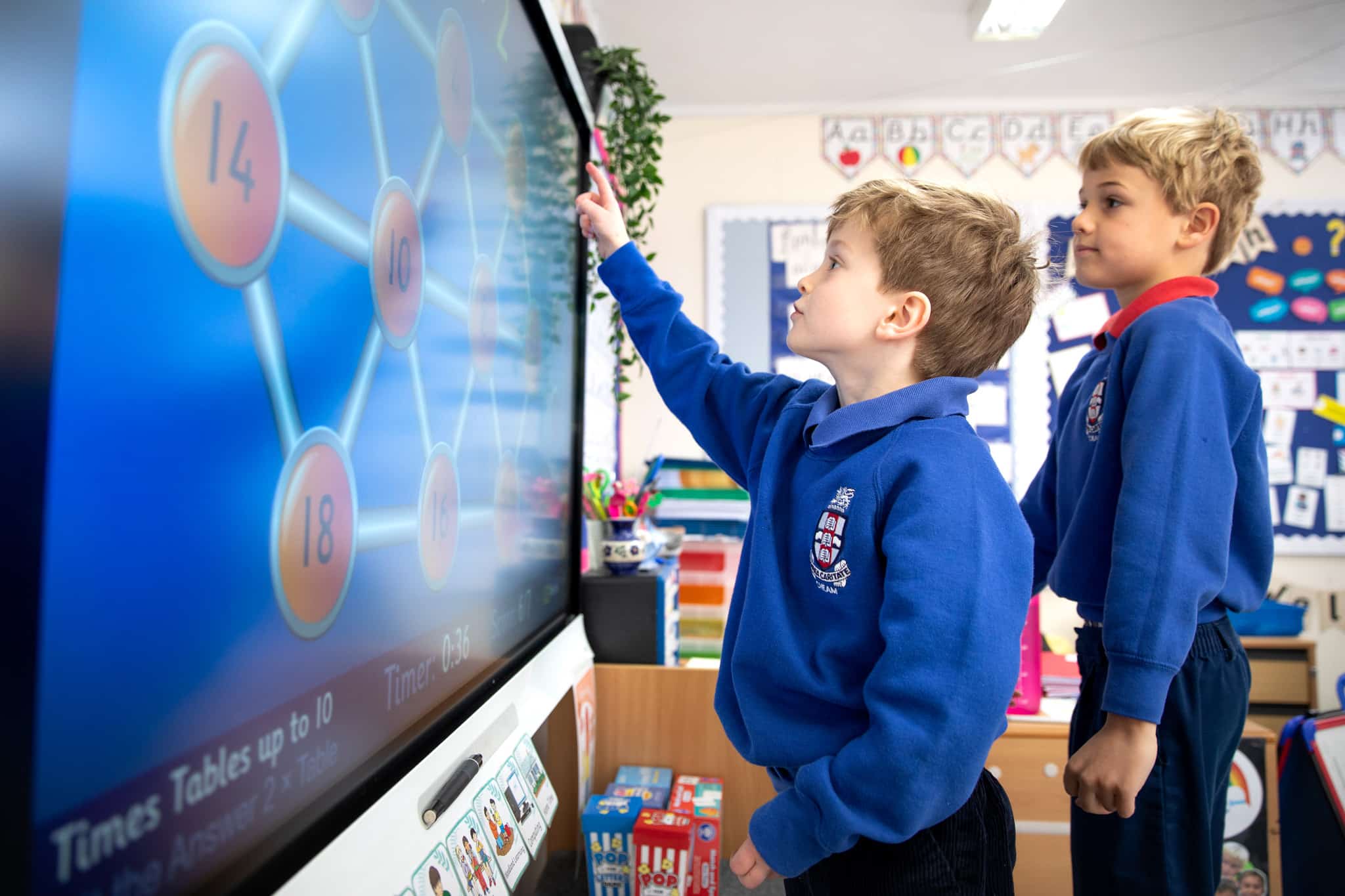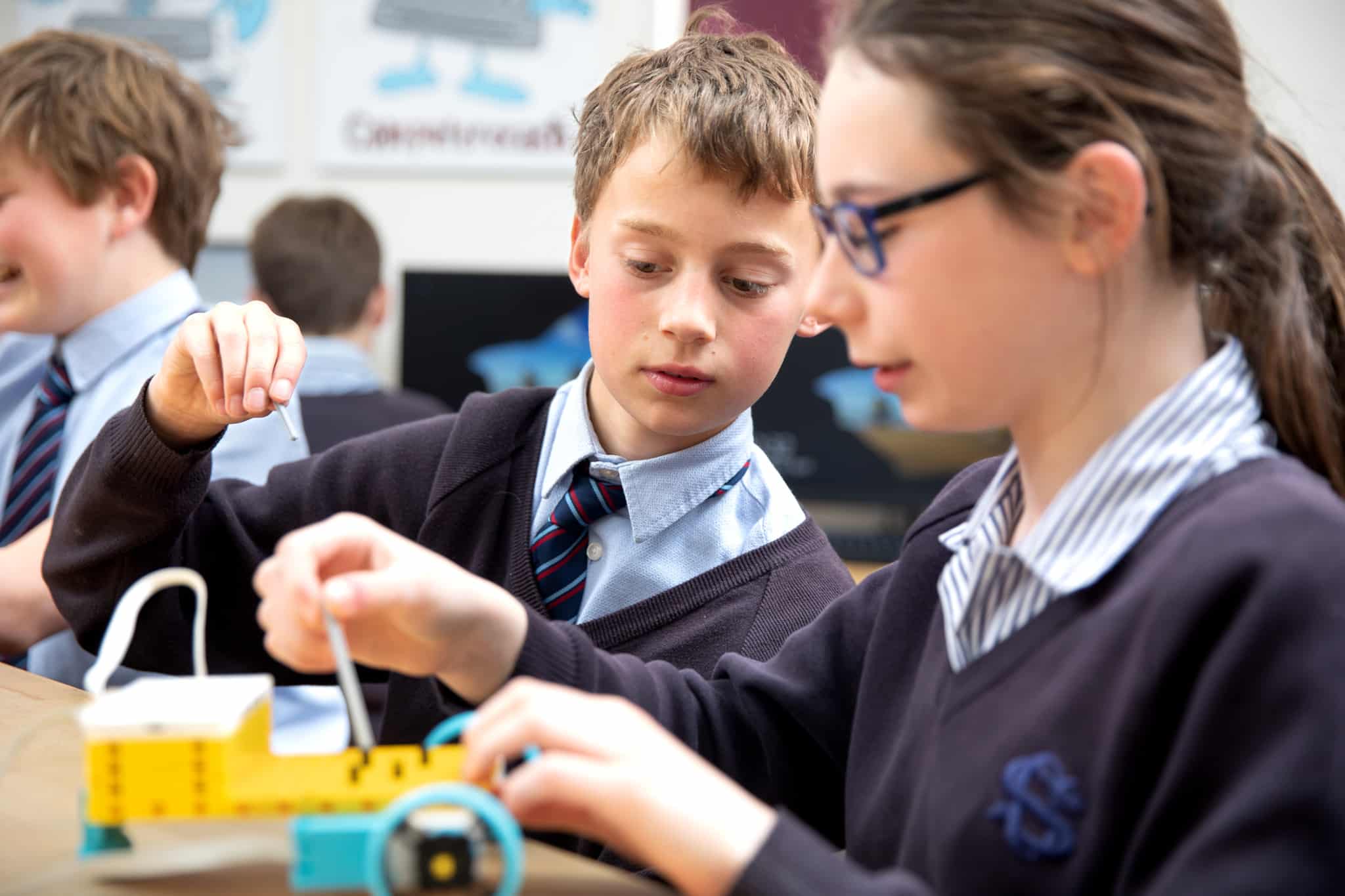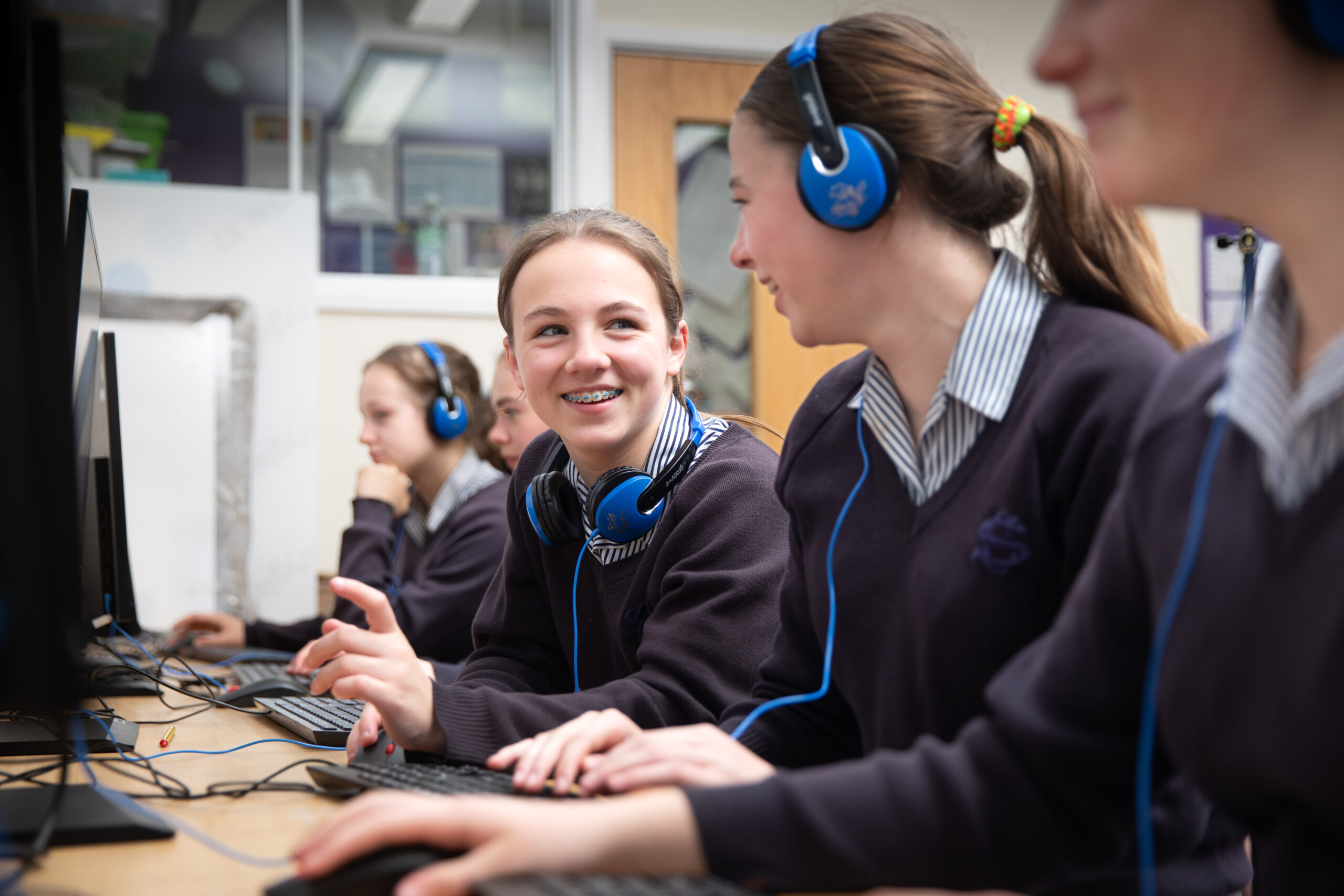 next
Previous
Curriculum And Digital Literacy Toolbox
The starting point for equipping children with the digital skillset required is a highly effective E-Safety curriculum focusing on digital media and digital engagement. By teaching children how digital media compares to in-person communication, they see that the digital divide can be damaging to their well-being. They see how they can navigate those influences and can focus on the possibilities strengthened by a digital literacy toolbox. The toolbox is made up of a range of skills including evaluating content, communicating positively and safely, understanding digital footprints, online privacy and safety and also media balance.  This toolbox has been equipped through a curriculum taught in both PSHCEE lessons and ICT lessons.
Lectures From Digital Experts
A programme of lectures from leading experts including Dr Aric Sigman and Karl Hopwood ensures that pupils hear the message from a range of sources. Parents are also part of the conversation, resulting in a clear and consistent message to the children.
Daily Use Of Digital Tools
With a secure understanding of digital media, including written, video and audio online content, children are able to produce content extremely effectively. They are given a range of tools to be able to produce content. Using communication tools like animation, blogging, video editing tools, podcasting and graphic design tools, children are able to design their message and communicate with a range of audiences. They are able to use online content as part of their messaging and understand the impact of digital literacy on what they say. Children are also actively taught to use AI tools appropriately within their learning. Embracing new technologies is a crucial step in ensuring the appropriate development of the children.
Using Online Notebooks And Integrated Content
Alongside this production of content, children use instruments to take ownership of their learning. Using online notebooks, collaboration tools, and integrated content tools they have access to learning at all times. They are able to see the positive impact of digital content and how they can successfully engage with it. The tools we currently use, Teams and OneNote specifically, are not the focus of the learning. Rather, the approach to learning with any such tool is the key outcome which will ensure children's learning goes beyond specific technologies.
Dt – 3d Printing, Cnc Routers, Robotics And Single Board Computers
Using real-world examples, children are actively taught to engage with solutions in the ICT work. This starts with their written and audio video work but then extends to their coding and use of technology. The use of 3D printing, CNC routers, robotics and single board computers, with reference to socially aware design, gives children an awareness of how technology can be used constructively.
Leadership Opportunities
These teaching of these skills allows us to give children an opportunity to lead with technology in the school community.
Pupils run the audio-visual technology for drama productions, concerts and chapel services.
They also run digital signage in school corridors effectively. These are significant school positions and the pupils make a real contribution to the day to day running of the school with their technological maturity.
There is a clear continuum in the project that we have delivered: starting from an understanding of how to positively engage and use technology to then using that technological knowledge to contribute to the school community. This continuum gives children a skillset that delivers clear results in the quality of their work and their digital maturity.