The Chapel is the main focal 'meeting place' of the school and is used for different types of gatherings through the week. This Chapel is led by a member of Staff, who offers a simple message either based on the Pastoral Theme of the term or a topic of personal choice. The short talks tend to focus on values/behavioural qualities.  The Chapel usually starts with a hymn and end with an appropriate prayer. It is certainly refreshing to have different Staff sharing ideas – variety for the children, seeing Staff in different roles and building teacher confidence as presenters.
Assemblies
These Assemblies are form led and directed by the Form Tutor. Throughout the year, each form will co-ordinate one Assembly. This is a platform for class members to perform some musical items and give a short presentation based normally on current Pastoral Themes. Parents are most welcome to come and often join us in support. We have plenty of children keen to sing or play and usually hear a couple of solos/duets. These performances help build musical confidence and are always well supported by the other children and Staff.
Pastoral themes
We have a theme for each half term – Me, Learning, Resilience, Happiness/Contentment, Compassion, Leadership, Ambition and Motivation, Failure, Respect, Acceptance and Service.
Headmaster's Assembly
This is a whole Prep School based Assembly led by the Headmaster, supported ably by Merlin his dog companion!  It is valuable opportunity for Mr Phelps to interface with all the children. The themes vary enormously and have included character traits, sense of values, addressing school ethos and introducing his motto and mantra – Be kind, be kind, be kind.
An opportunity is presented to various children in senior positions to address the school and report back on recent events and sporting achievements. The Division credit, debit, PA and GW scores are shared with all.  This pupil-centred initiative has given greater prominence to aspiring leaders, been embraced by them and hugely supported by the whole pupil body.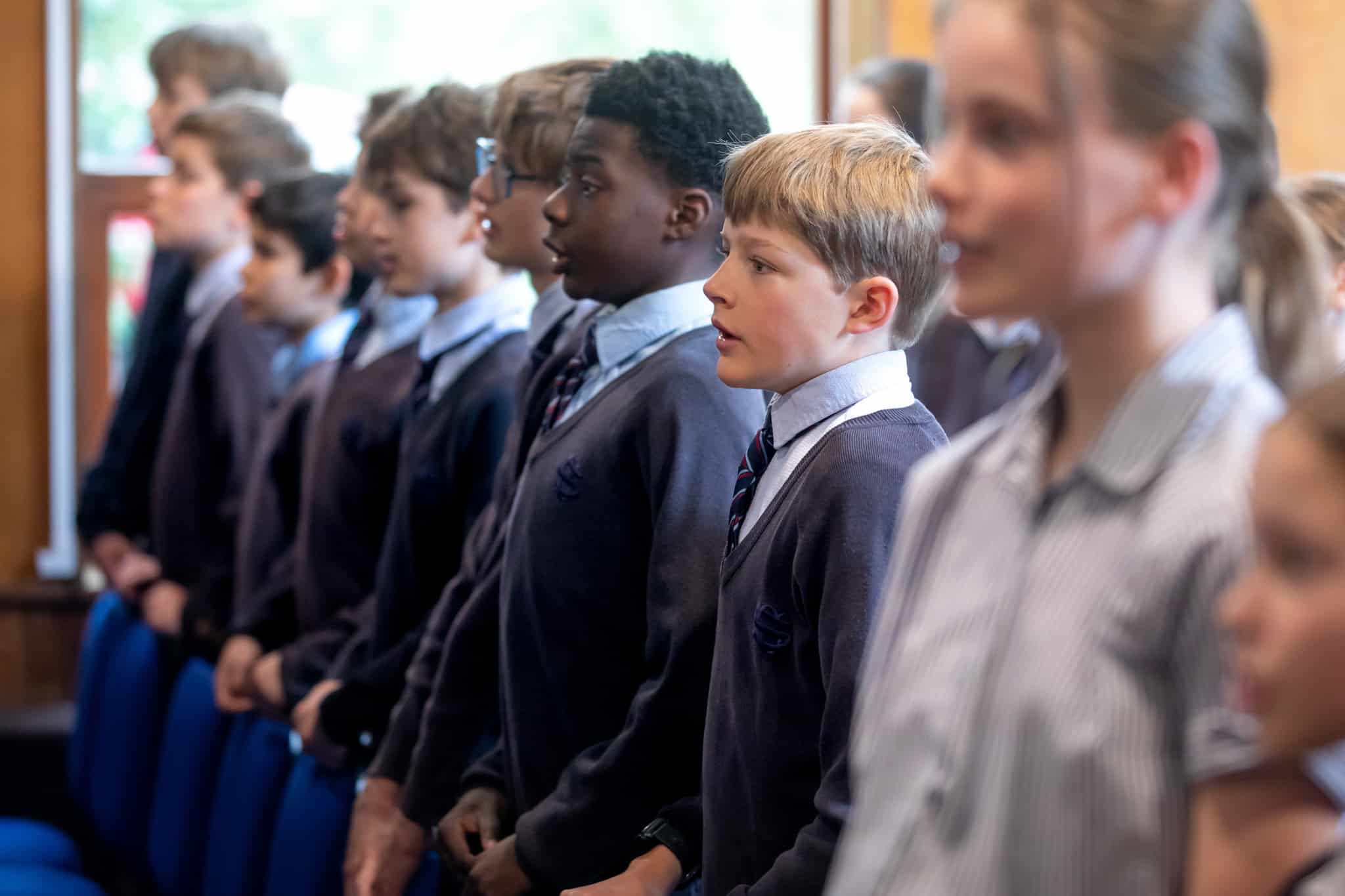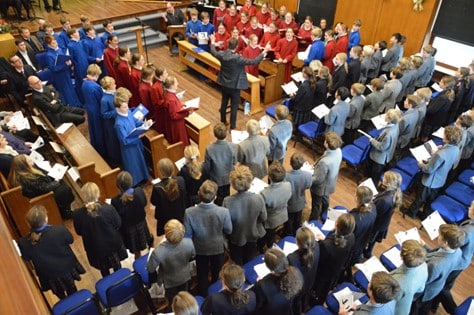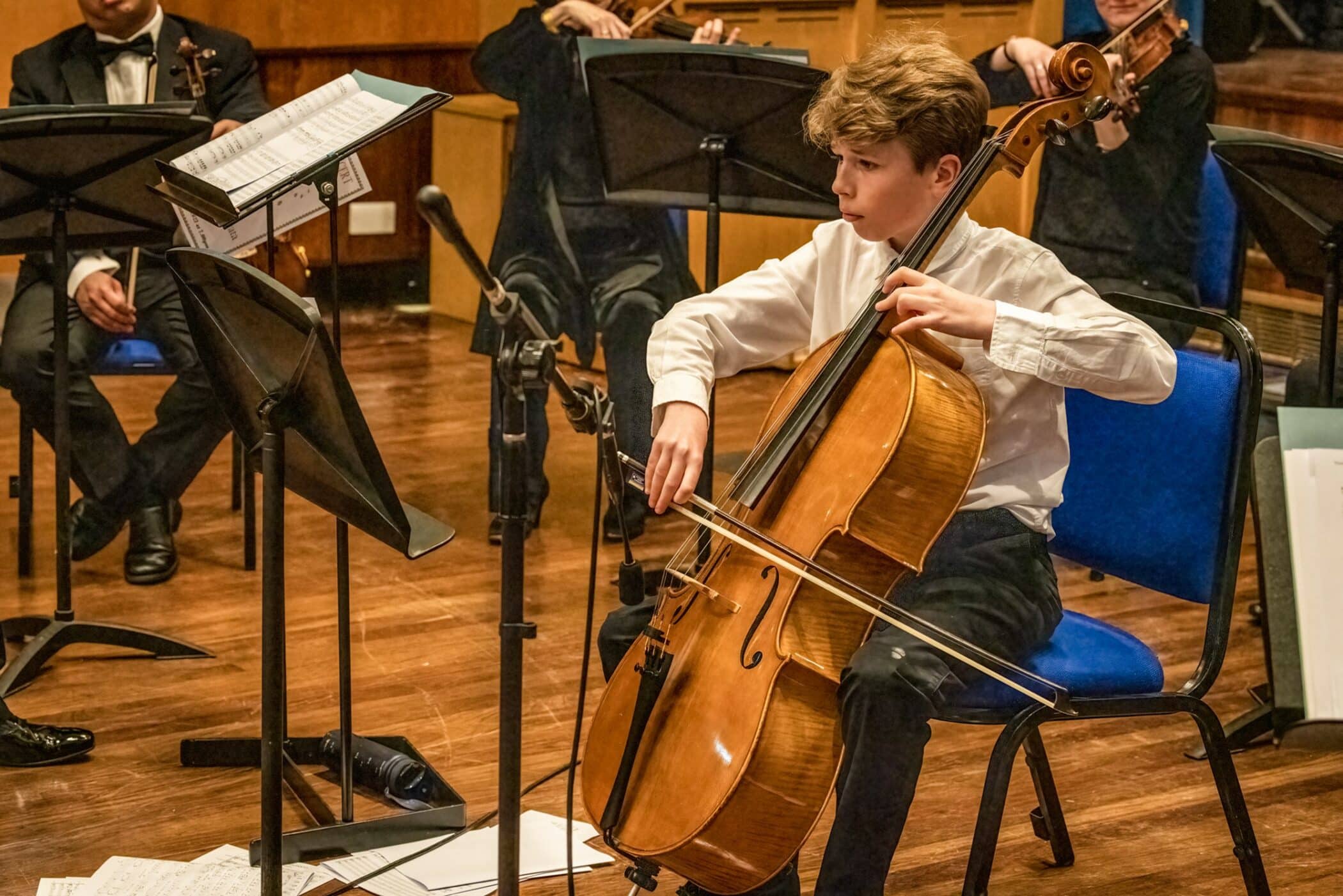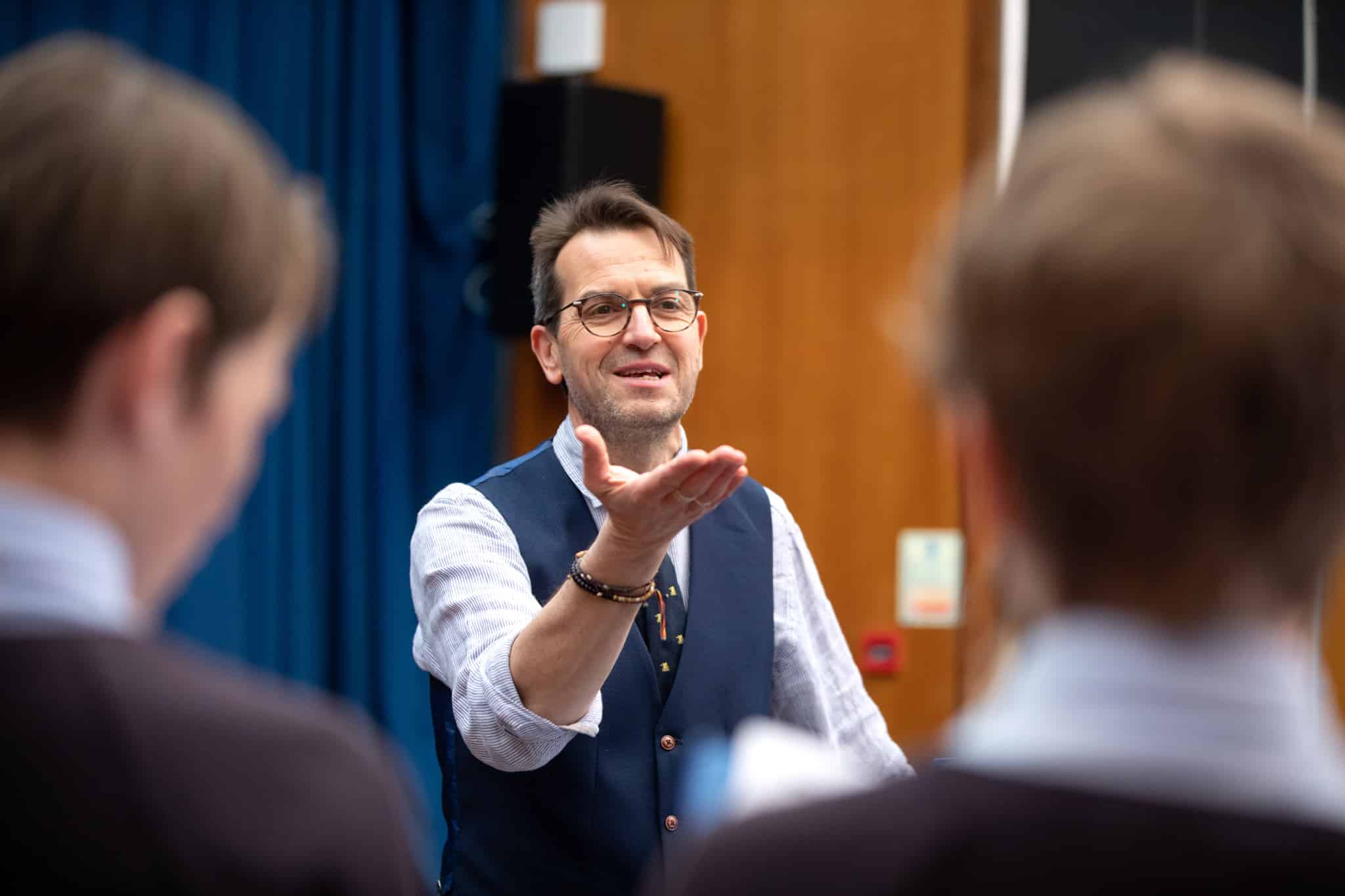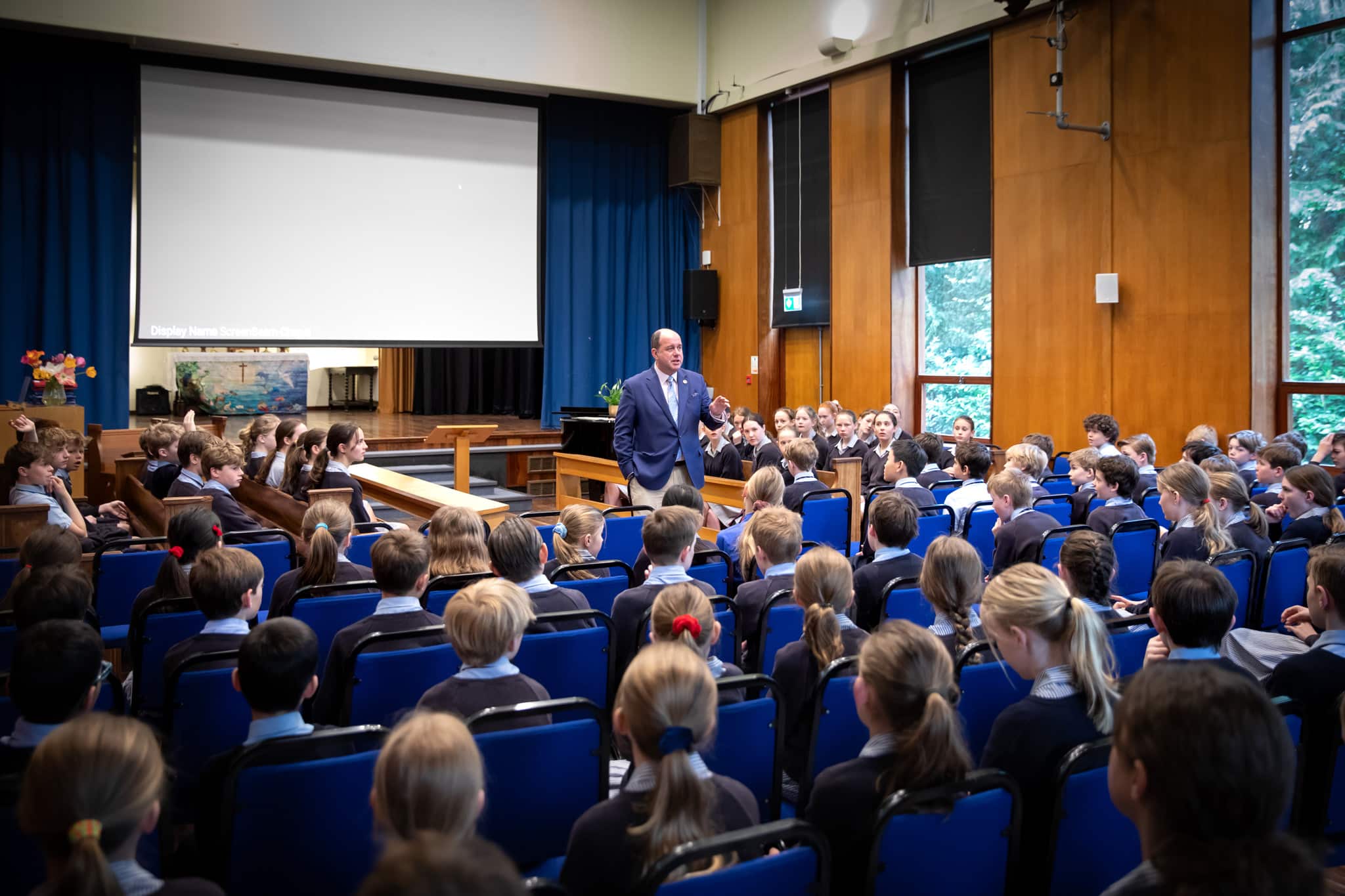 next
Previous
Congers
Congers is on paper a weekly full school hymn practice, but in reality, more like a creative 'mash up' of different styles of singing and a sprinkling of theology!  It is certainly upbeat and lively.
Cheam is a 'singing school' with the hope that every child feels comfortable using their voice.  In the Chapel context, this means connecting with the hymns and becoming an active participant in the services.
Congers normally starts with a series of vocal games, echo songs and rounds. Time is devoted to explaining context and meaning, so that the hymns have more resonance.
Saturday Service | Visiting Preachers
We host a special Chapel every Saturday morning.
This Service is attended by all Years 4 – 8 and Staff. Parents are very much encouraged to join us, and we are delighted that many choose to be a regular part of our congregation.
Cheam is a school with a broadly Christian ethos and welcomes families of all beliefs and cultures. These Services offer a meaningful opportunity to explore ideas of faith. We share messages about life skills and values, ethics, morals and a sense of awe and wonder in a positive and creative way.
We have a wide variety of guest preachers including Headmasters and Headmistresses, Chaplains and other Teachers from Senior Schools.  This is balanced with Ordained Ministers from various local Churches and other prominent members of our local Community. Various Cheam Staff also preach and share messages closer to home.