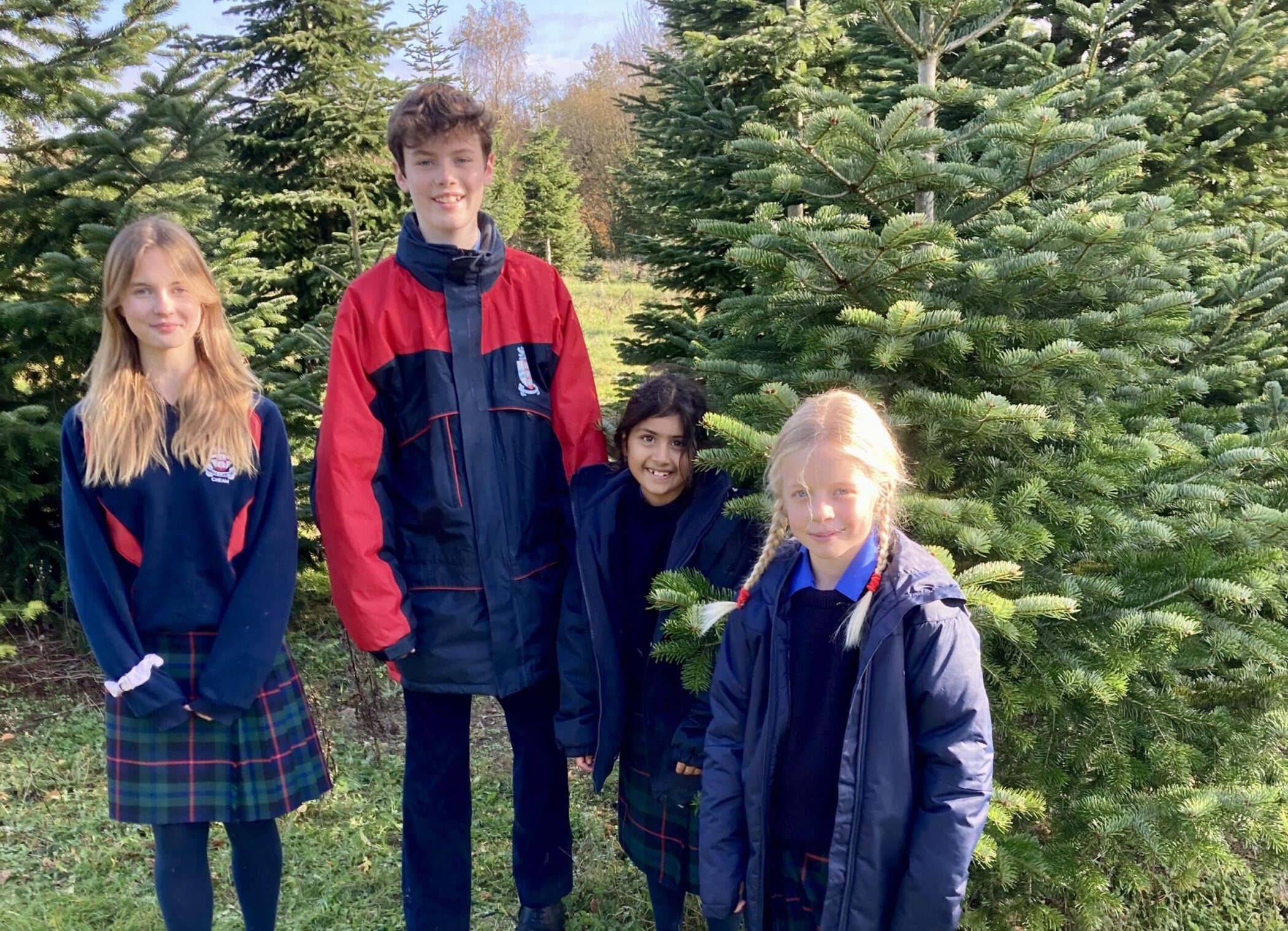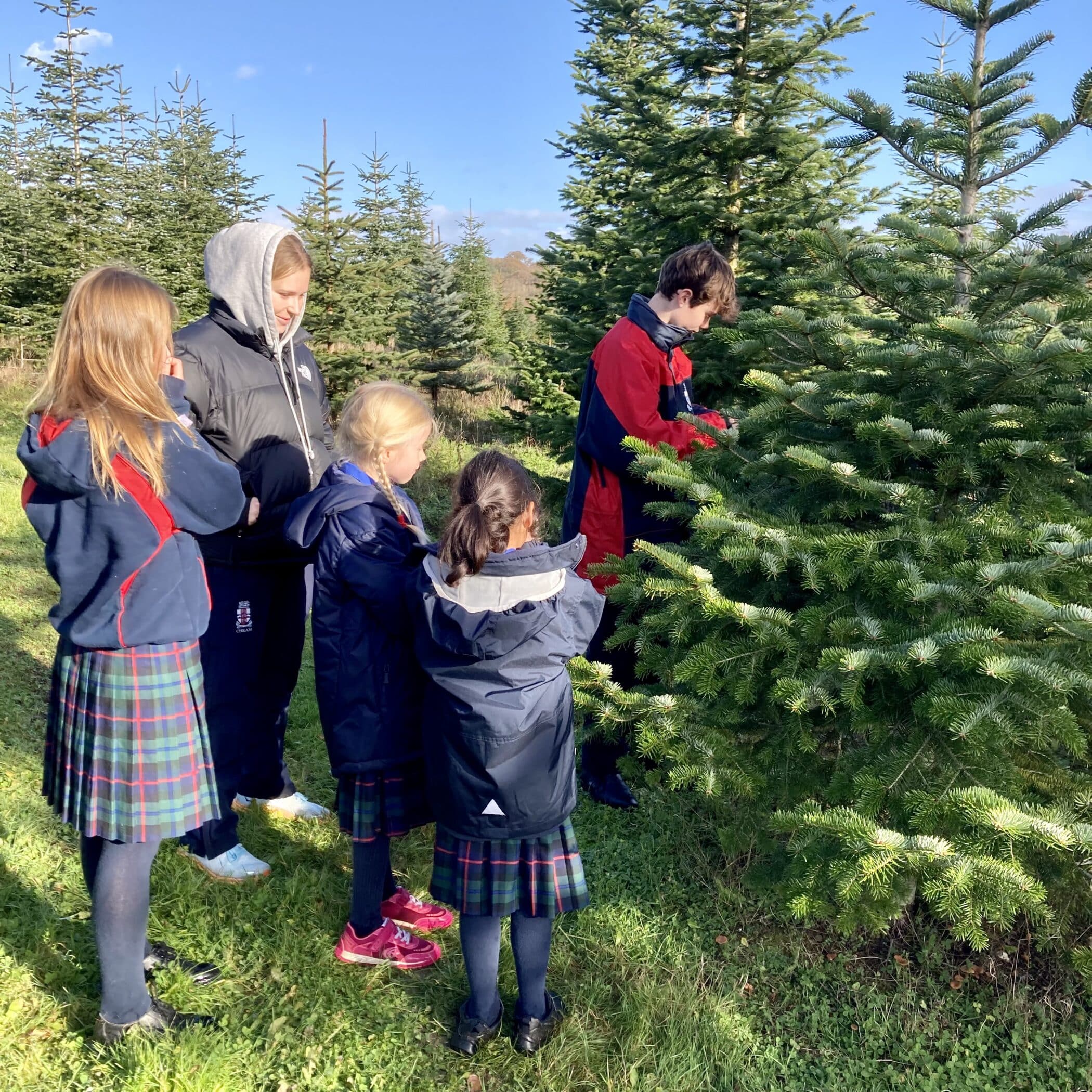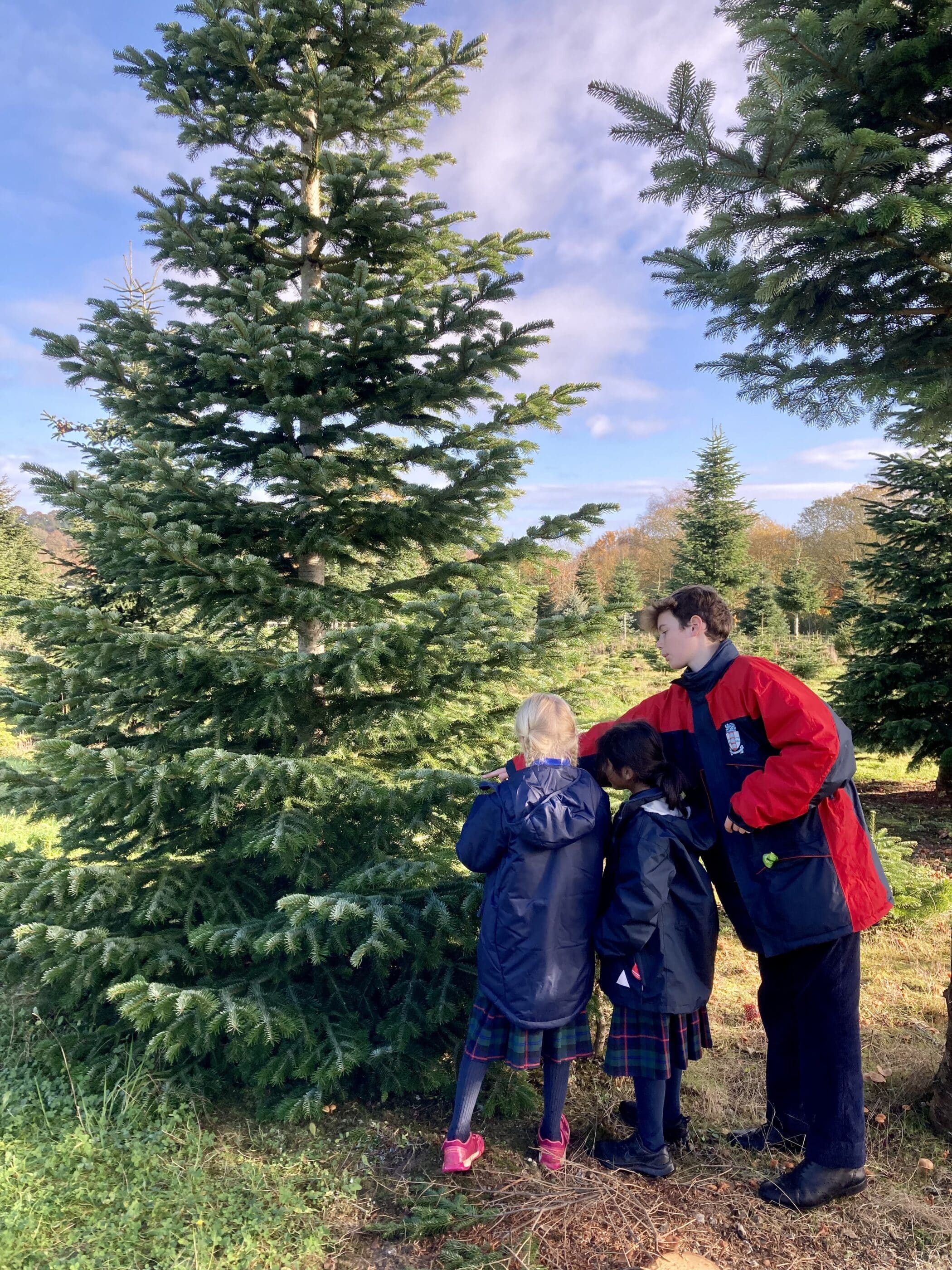 next
Previous
As has become our tradition, the two oldest and two youngest Prep children accompanied Mrs Penberthy and two of our Gappers to the Newbury Christmas Tree Farm this morning where a great deal of thoughtful discussion was put into selecting the Cheam Christmas trees, one for the Prep and one for the Pre-Prep.
The four pupils worked fabulously as a team, fully aware of the importance of this task! They quickly established their selection process; it was rigorous, with many trees being rejected for not reaching the required size, shape, balance, distribution, softness or scent criteria!
In a remarkably short amount of time, two beautiful trees were found, and the Cheam label applied. We await delivery of the trees at the end of next week, and hope that everybody will contribute a bauble to decorate them – there are a lot of branches to fill!