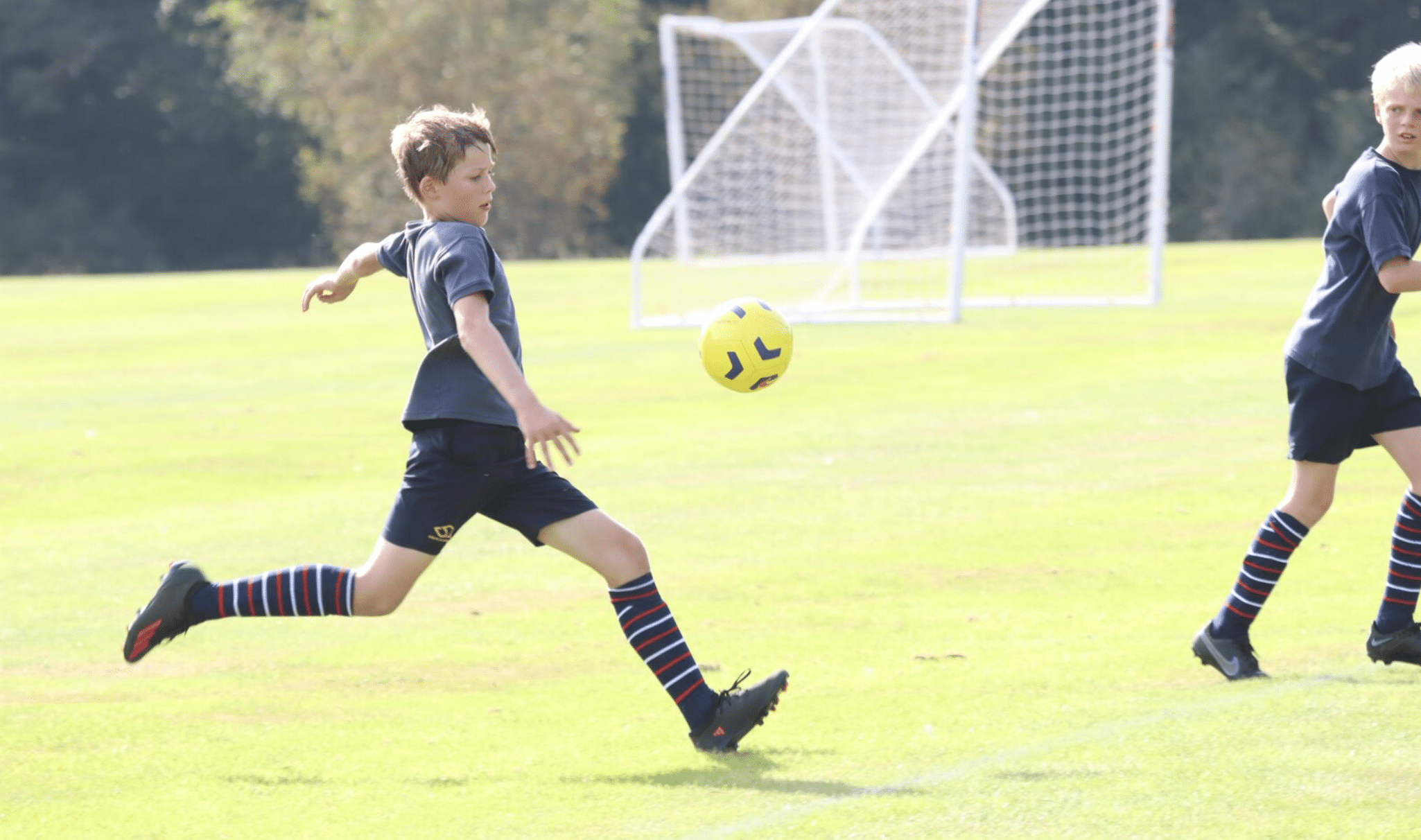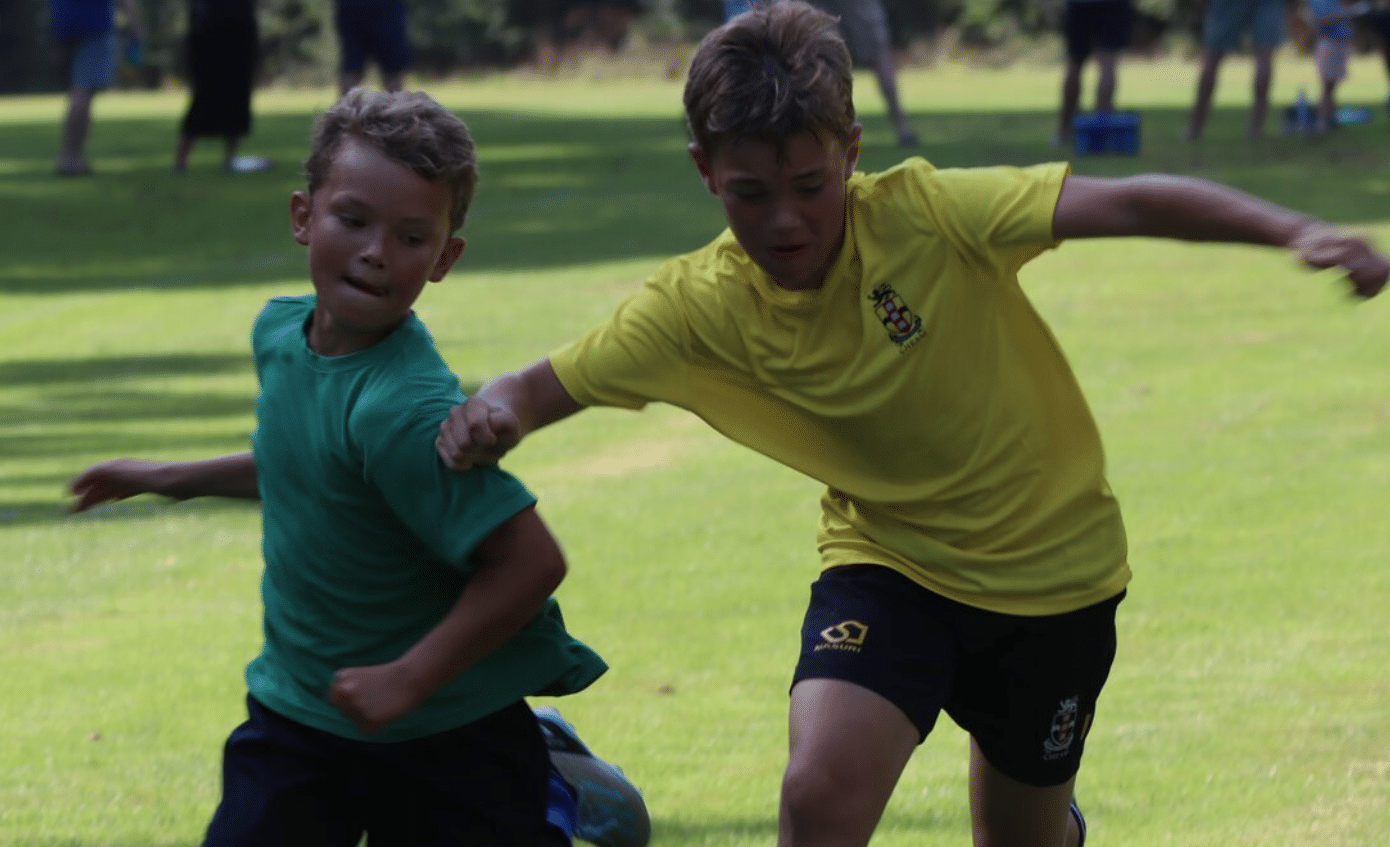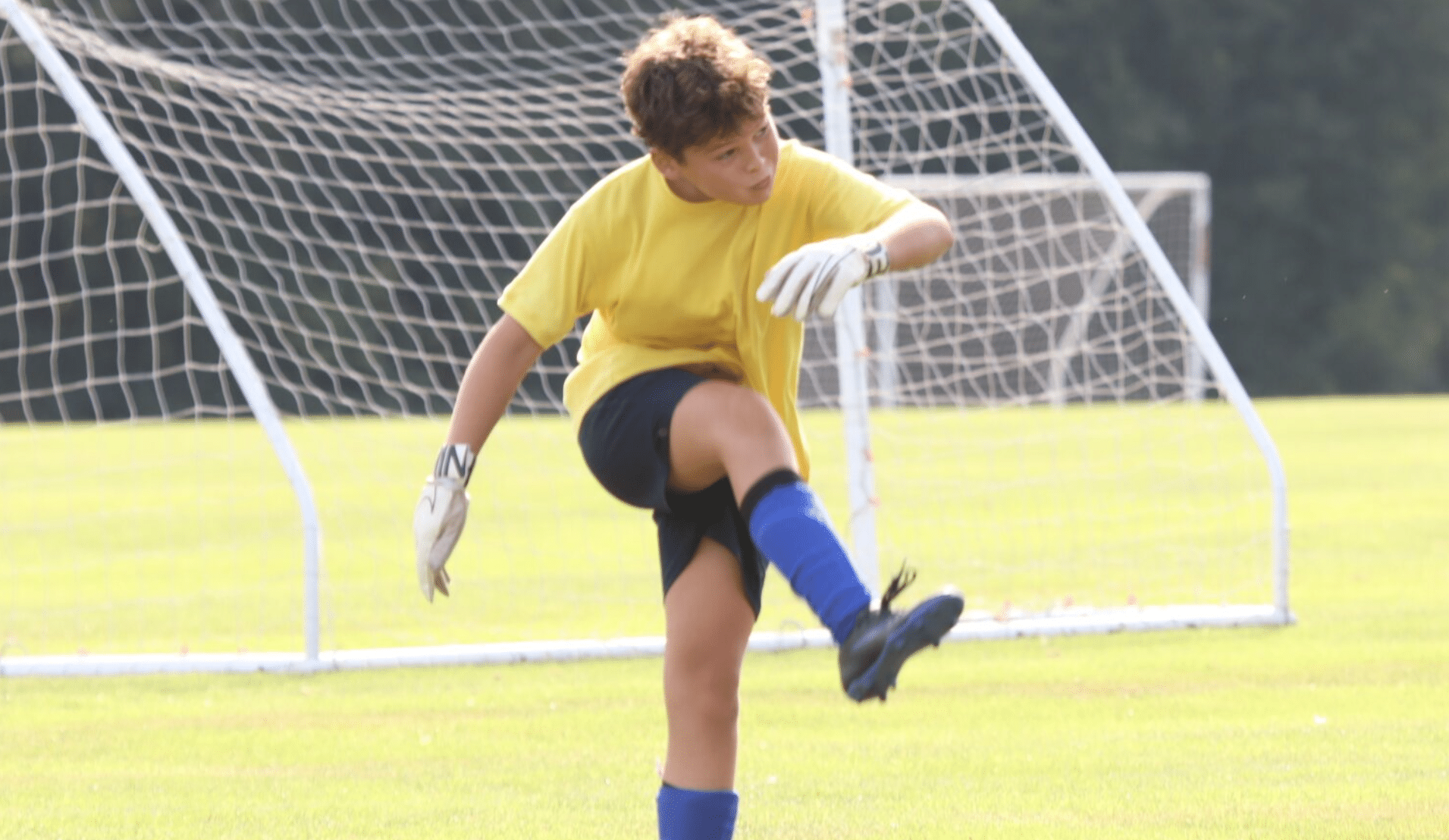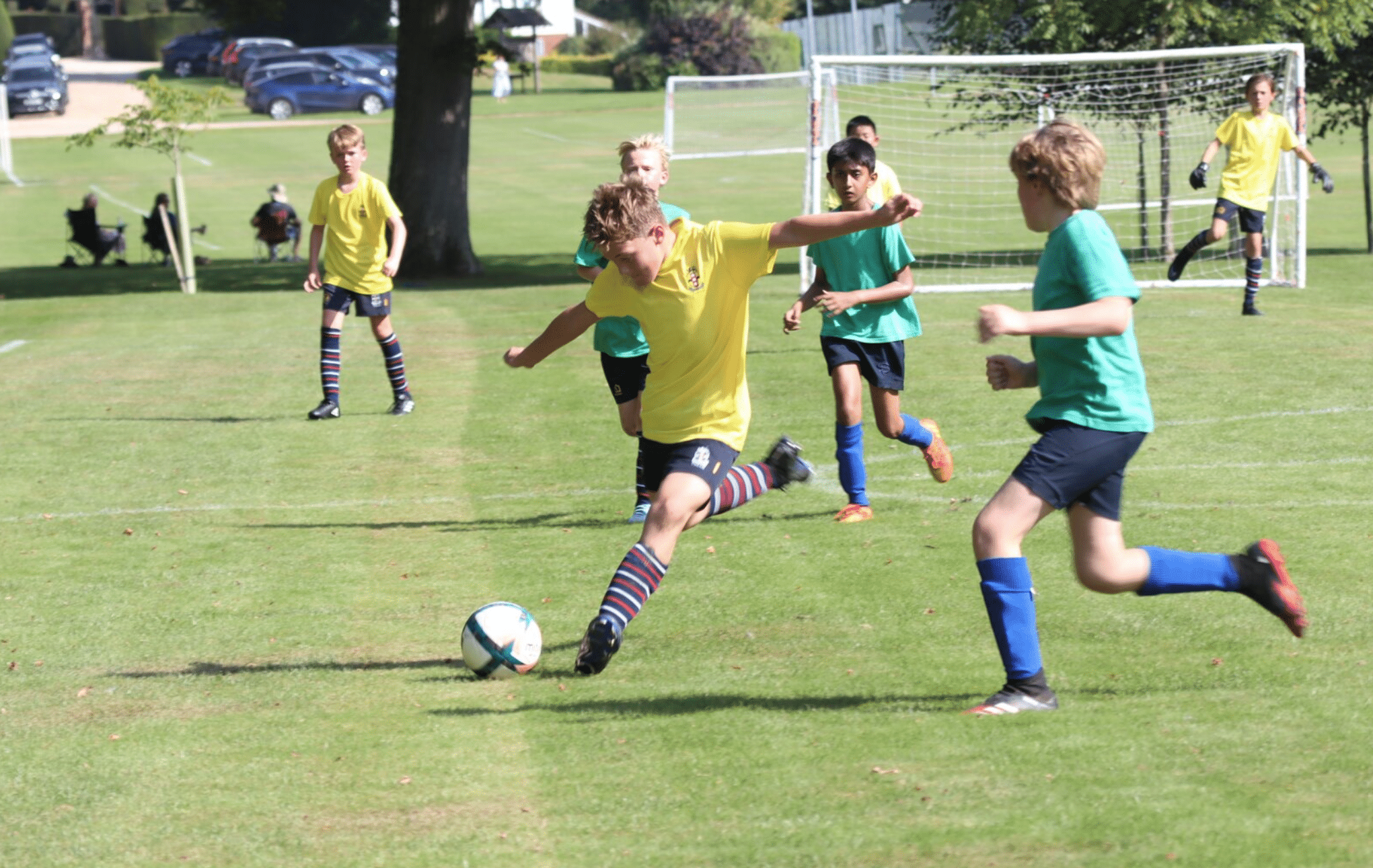 next
Previous
Division Football 2023 was played out in searing heat, but the stoicism and enthusiasm from all the pupils was certainly visible on the day!  There was a lovely atmosphere and the boys played hard but fair. The spirit in which the whole tournament was played was outstanding and a credit to them all.  A round robin format was followed by a final and 3rd / 4th playoff to decide the overall standings. The Senior 'A' team competition ended with a Tabor v Beck final.  Tabor came through victorious 2-1 to win the title with a last minute header securing victory.  In the playoff, Aldrich beat Gilpin in a sudden death penalty shootout to claim 3rd place.  In the Senior 'B' Team competition, Tabor claimed victory again,  beating Aldrich in the final, with Beck defeating Gilpin in the playoff.
The Year 5 and 6 competition was also hotly contested! A reversal of the result in the group stages saw Aldrich beat Beck 3-1 in the 'A' team final.  Gilpin beat Tabor in a tense penalty shootout in the playoff.  The 'B' team competition demonstrated again the positive football on show, with Gilpin beating Tabor in the final and Aldrich winning the playoff against Beck.
We await the Junior competition later in the term to see which Division takes home the trophy for this year. A huge thank you to all of the players from Years 5-8, and to the parents for putting up with the heat!  Hopefully the football more than made up for it!