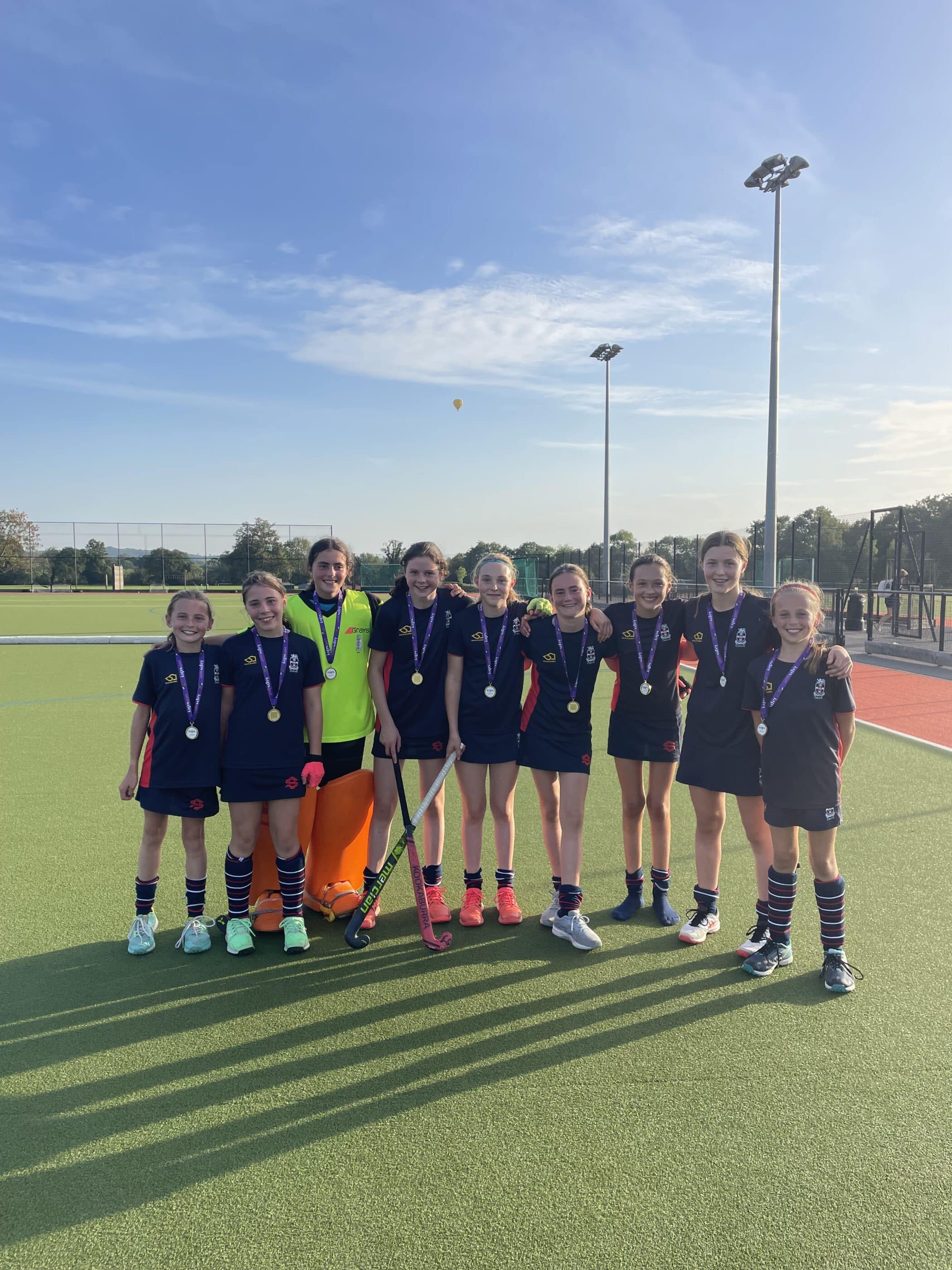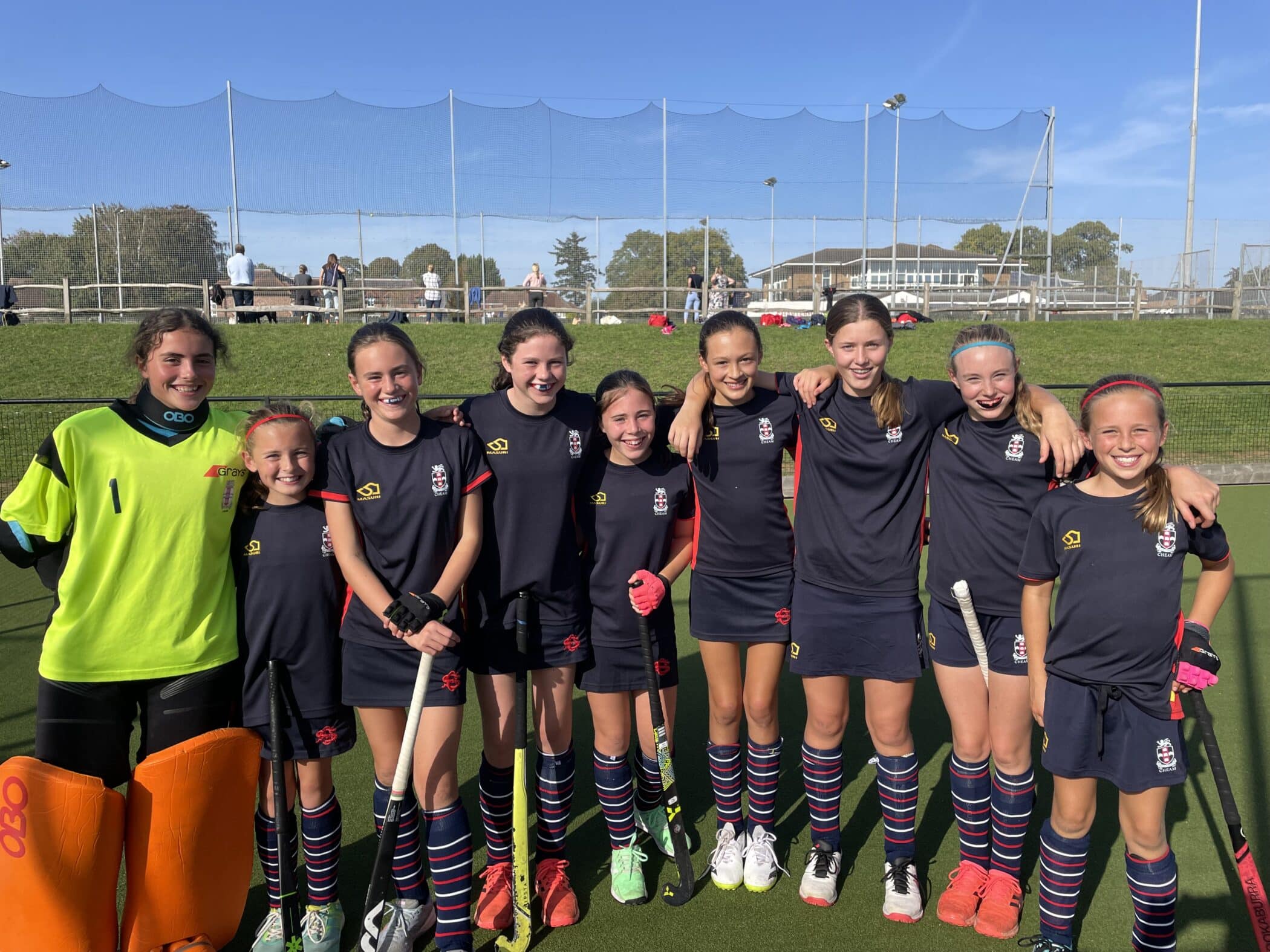 In an exhilarating display of skill, resilience, and teamwork, the 1st Team Girls' Hockey squad secured their place in the U13 National Hockey Finals for an unprecedented fifth consecutive year. This remarkable achievement is a testament to their dedication and talent. The girls had an outstanding day at Charthouse, and their journey to victory was filled with thrilling moments.
Group Stage Dominance:
The day began with the girls storming through the group stages, claiming the top spot with an impressive four wins out of four matches. Their campaign commenced with a solid 2-0 triumph over Eagle House, followed by a commanding 4-0 victory against West Hill Park. Their dominance continued with a resounding 5-0 win against Windlesham and an emphatic 4-0 victory over Chigwell. These wins not only demonstrated their exceptional skill but also showcased their determination to succeed.
Quarterfinal Drama:
In the knockout section of the tournament, the girls faced a challenging quarterfinal clash against Downsend. The first half of the game saw them trailing 1-0, but they fought valiantly to level the scores at 1-1, pushing the match into extra time. The girls had multiple opportunities to secure victory during extra time but were unable to find that elusive decisive finish, leading to a nerve-wracking penalty flick shootout.
Semi-final Triumph:
In the semi-final showdown against Cranleigh, fatigue was evident, but the girls maintained their determination. They dominated possession with exceptional ball movement, but the Cranleigh goalie proved to be a formidable obstacle. Once again, the match was decided by penalty flicks. A spectacular save and clinical conversions secured a 3-2 victory, propelling the team into the final.
Thrilling Final and the Hat-trick of Penalty Flicks:
The final against Lambrook was a heart-pounding affair. Both teams exhibited brilliant attacking prowess, and the match remained deadlocked after a grueling 14 minutes of end-to-end action. Unable to break the tie, the teams found themselves in the uncharted territory of penalty flicks for the third time that day. With nerves of steel, the girls calmly slotted home their penalties, while Lambrook faltered, sealing Cheam's victory.
**A Place in the National Finals:**
With this hard-fought win, the 1st Team Girls' Hockey squad earned their place in the U13 National Hockey Finals in November, where they will compete against the top 24 prep schools in the UK. This remarkable achievement speaks volumes about their dedication, teamwork, and unwavering spirit.
The entire Cheam School community is incredibly proud of each and every member of the team for their outstanding performance and resilience throughout the day. Their achievement is a testament to their talent and hard work, and they have earned their place among the best in the nation. Congratulations to the girls for their remarkable journey to victory, and best of luck in the National Finals!