Cheam is committed to ensuring your child is provided with a varied and healthy diet. The school attaches great importance to ensuring that all aspects of food and nutrition promote the health and wellbeing of pupils, staff and visitors.
All our food is cooked on site by a team of professionally trained chefs and we are proud to be awarded 5 stars from the Food Standards Agency for food hygiene.
Our menus are carefully planned at the beginning of each term by our Catering Manager, Nick Dann, and rotate on a three weekly basis. Our menus are designed to ensure that the children are provided with well balanced, nutritional meals and children are encouraged to try new dishes. We enjoy several themed days and evenings per term and have included menus from Spain, France and China!
We are able to deliver tailored diets for children with special requirements, for example, those suffering from coeliac disease and for those with specific allergies.
We provide the following each day:
Fresh fruit, available at all times
A wide range of fresh vegetables both with the main courses and on the salad bar
Freshly made soups and bread rolls
A varied salad bar
Baked potatoes
Fresh yoghurt
Vegetarian option at lunch and supper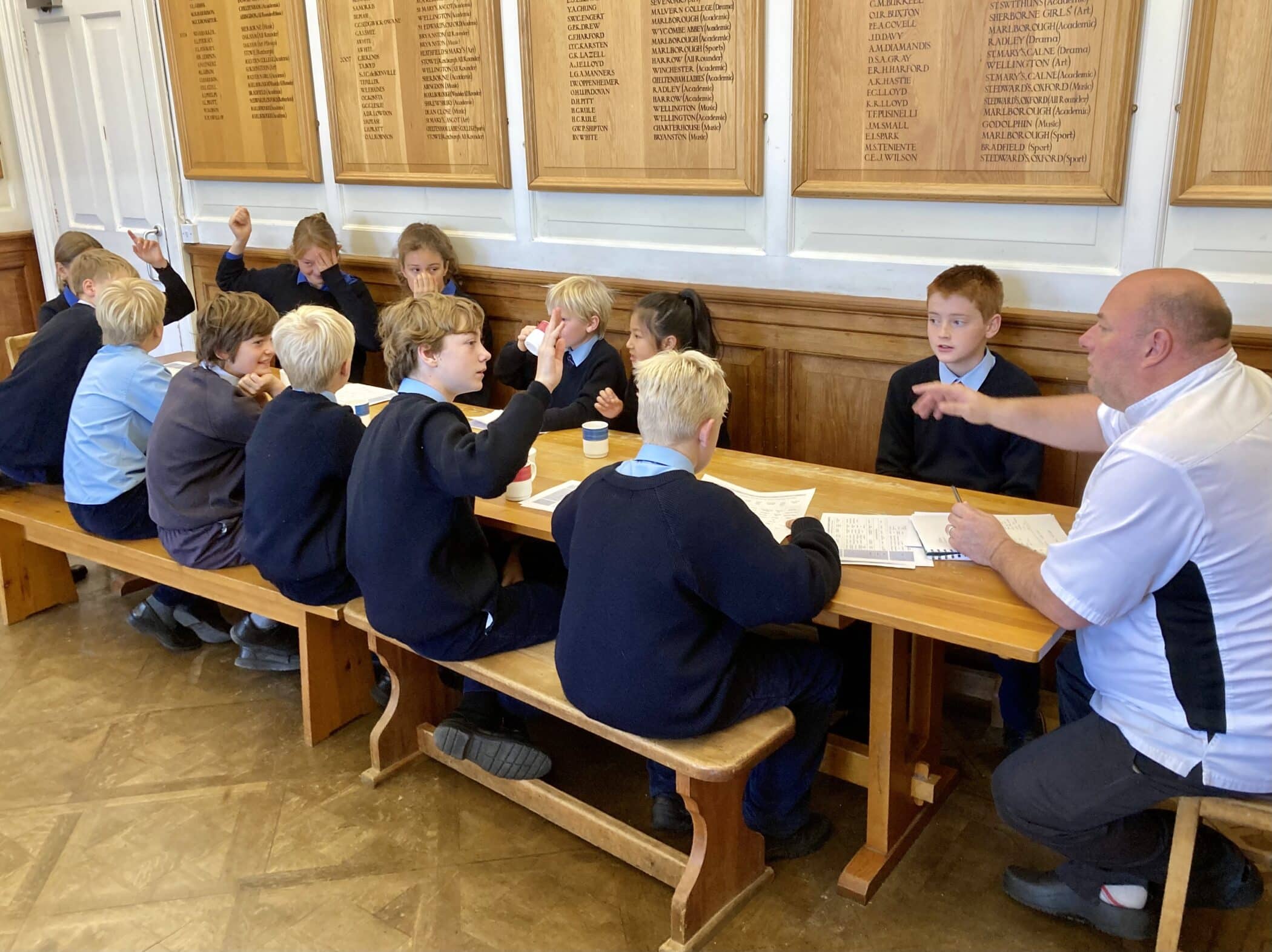 Our healthy approach to cooking methods:
Baking and grilling in preference to frying
Batch cooking to maximise the nutritional value
Steaming vegetables
Using high fibre ingredient
We have chilled water dispensers in the Dining Room as well as a number of other drinking water dispensers around the school.